Petting Zoo
Animals were an important part of every Renaissance villager's life and the villagers of Scarborough are no exception. Our Petting Zoo is located near the far end of Pecan Grove between the Whimsey Stage and the games of skill. Children will have a wonderful hands-on experience with sheep, goats, bunnies, chickens, ducks and pigs, as well as a llama and a tortoise.
Additional Fee Required
For more information, visit www.ewepettingzoo.com
Unicorn Experience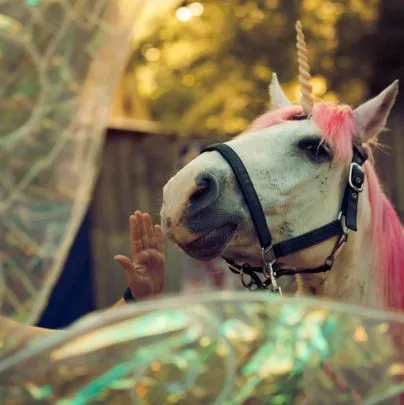 The original unicorns are back for 2022! Come visit these magical creatures in our very our garden built by the fairies and make your unicorn wishes come true!
You'll even leave with your very own photo souvenir!
Additional Fee Required
Mythical Monster Museum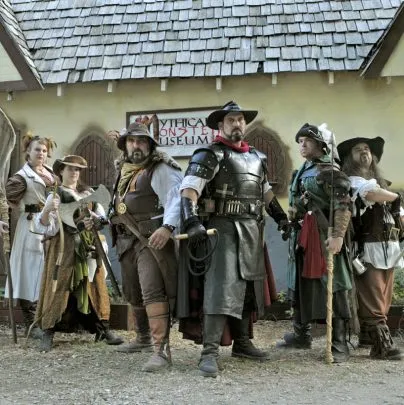 Vampires, Trolls, Mermaids and monsters of all descriptions await you in the Mythical Monster Museum of Raptus and Krane! This walk through attraction is filled with all manner of monsters, from tiny fairies to mighty dragons. See the equipment and weapons used to slay and capture monsters! Learn the histories of the fearless monster hunters, Raptus and Krane and their fearsome prey! Behold the preserved remains of monstrous creatures as well as several beasts that have been captured "alive" (or undead)! A fantastical addition to Scarborough Renaissance Festival, this attraction is a wonder for all ages!
TerraMythica Castle
Take a look into the story of three princesses who were cast aside and transformed by a benevolent magical woman.
Having an unquenchable thirst to regain their titles, three princesses learn magic and become transformed.  They begin to hunt down magical creatures and unsuspecting villagers to harvest their energy and become the most powerful witches.
Discover their story in the TerraMythica Castle and see if these witches regained their rightful place and what has now become of them..
Cash only is accepted at the additional attractions.